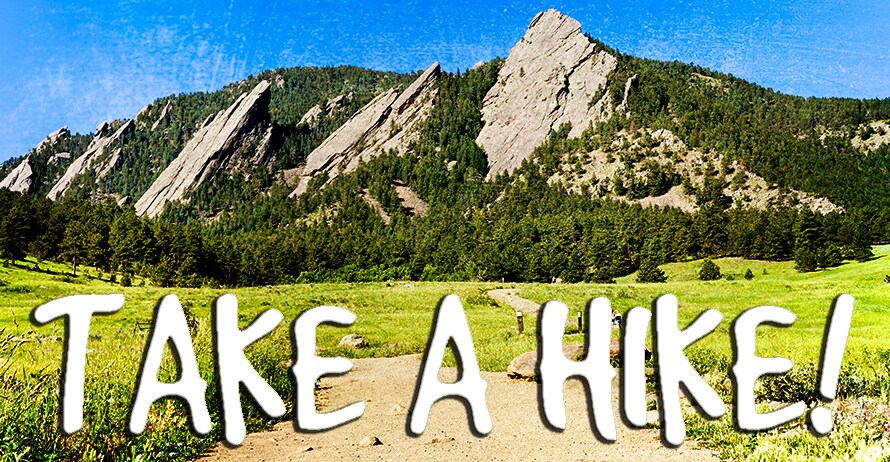 The Boulder Creek Trail is Just Behind Our Location:
Are you in for auto service on your Subaru? Nice day outside? Why not explore the local area via the Boulder Creek Trail. The trail runs right behind our buiIding and goes north and south from Arapahoe Street. To access the trail go out  to Arapahoe and take a right, follow the sidewalk across the  bridge and you will see the  trail beneath you.
Take a Hike While you Wait at Flatirons Subaru - Multiple Options:
Going north on the trail will bring views of the Flatirons and the Rocky Mountains. About a half mile  north you can split off to Stazio Field on a short trail that goes east under the train bridge, or continue north to a small lake before the trail bends to the west towards downtown. If you continue west, the  trail follows the creek to more small lakes and open fields with beautiful scenery.
Taking the southern route on the trail takes you under the bridge spanning Arapahoe and comes out  onto Old Tale Road which is parallel to the golf course. Follow the road to the end and you have the choice of going west or continuing south. Going west you follow a small creek along the golf course on a tree lined path. Continuing south takes you through a nice section to a small bridge. Cross the  bridge and go right on Gapter Road to Baseline Road. Just before Baseline there is a trail that takes  you under the road and connects to the Bobolink Trailhead. Use the trailhead map to gain access to a very pleasant trail that follows South Boulder Creek and connects to the East Boulder Park and Community Center where there is a dog park, indoor pool, tennis, handball and basketball courts as well as large grassy fields.
Any way you go the views are stunning and the crowds are nonexistent, so get out there and enjoy the beauty of Boulder while we take  good care of your  vehicle. If you get lost or wander too far off, feel free to call for a ride  back to the dealership.


303-402-5155