Need to make a Service Appointment?

Professional Subaru Service and Repair in Boulder Colorado
When you own a Subaru, it isn't wise to give it mediocre care when you need top-notch auto services to keep it going. That's why the dealership near Eldorado Springs Lafayette Louisville has a full-fledged service center with technicians and mechanics who have been taught how to care for those models. The service center in Boulder Colorado has convenient hours, state-of-the-art equipment, and a staff who truly care about you. You can feel confident to bring your vehicle in for the following Subaru service and repair jobs without having to worry about a thing:
Regular Maintenance Tasks
Maintenance tasks are the little things that the Subaru manufacturer recommends that you do to your car at certain intervals to preserve its life. These tasks can truly be the lifeline of your car, and they can make a difference in the number of years your car runs for you. Examples of such things are oil changes, coolant flushes, tune-ups and filter replacements. The jobs that you may have done to your tires might be referred to as maintenance tasks, as well. A tire rotation, for example, is necessary so that your tires wear evenly. They last longer if you rotate them front ones to the back and vice versa. You may also need wheel balancing done to your vehicle. Wheel balancing is a procedure where the mechanic uses a machine to ensure that the weight is evenly distributed on the wheel. That procedure is supposed to be done after a certain amount of miles, and it helps to make sure that you have full control of your vehicle at all times. Unbalanced wheels will cause your car to vibrate, and that's not something you want to have happen on the road. You can bring your car to the service station at Flatirons Subaru near Eldorado Springs Lafayette Louisville for any of the above mentioned maintenance tasks, and you can feel confident about doing so. None of those tasks take a long time to do, but they can stretch the life of your vehicle out for a long time.
Diagnostic Tests
You can count on the mechanical team at Flatirons Subaru in Boulder, CO to check out your car or truck if you are experiencing peculiar behavior and symptoms. The shop has all top-of-the-line diagnostic equipment that can help pinpoint any issue you might experience. You can rest assured that any problem you have will receive a diagnosis and the proper treatment quickly after you put your trust in the the team of experts at Boulder Subaru. Schedule an appointment near Eldorado Springs, Lafayette, Louisville, Jamestown, Nederland, Pinecliffe, and Ward, CO with the convenient schedule system, and then bring your vehicle in and relax. The team in Boulder Colorado will try to get your problem figured out and your car back on the road as soon as possible.
Minor Repairs
Minor Subaru service and repair jobs are those small jobs that you can get done in a significantly short amount of time. You may come in and need your alternator changed, for example. You might have a leaking or broken hose that you need to be repaired. Alternatively, you might have some bad spark plugs. You can have these things done and many more small jobs at Boulder Subaru ear Eldorado Springs Lafayette Louisville. Many of the smaller jobs can be done the same day, and you can go back to work or life with confidence.
Major Repairs
The team at the dealership doesn't only specialize in small work, however. You can count on them to do large jobs if your car happens to need help with something like that. For example, you may one day need a timing belt or chain replacement. You might need a head gasket. You could have a leaking seal or something similar. These jobs take time, effort and the hands of a skilled professional. You can trust the certified mechanics at the Subaru dealer to handle your car with the highest level of care and return it to you in better condition than you ever imagined. All you need to do is use the convenient appointment setting tools and bring your car in for a session of that professional work. The technicians will love to take care of you as there is no job that they are not equipped to handle.
Miscellaneous Tasks and Procedures
You might one day have a task for the mechanics at the dealership to complete that is unusual or uncommon. That doesn't mean that you can't have it done. As a matter of fact, the experts at this dealership will appreciate a good challenge. Just tell them what your request is, and we're sure that one of them will accept the challenge and try to do the work for you. They'll have your car back on the road or upgraded to something magnificent in no time.
Schedule Your Appointment
Now that you know how many great features you can benefit by visiting the dealership to have them work on your vehicle, you can't possibly fail to do so. Stop by the dealer in Boulder Colorado and ask the team to take care of you. They won't fail to do so. In fact, they'll be pleased to help.
Need to make a Service Appointment?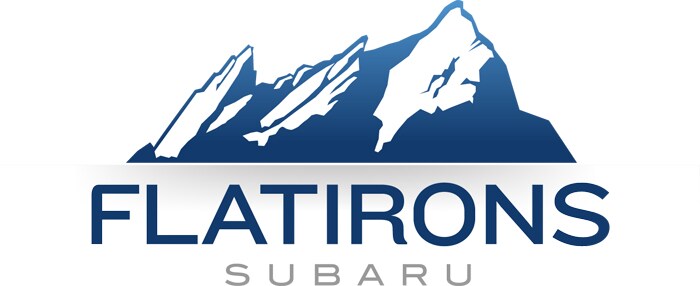 Hours
Monday

7:30am - 6:00pm

Tuesday

7:30am - 6:00pm

Wednesday

7:30am - 6:00pm

Thursday

7:30am - 6:00pm

Friday

7:30am - 6:00pm

Saturday

8:00am - 5:00pm

Sunday

Closed