We received a note from a recent Flatirons Subaru customer about a car crash where her 2014 Subaru Forester saved the day.  Flatirons Subaru is relieved the driver was able to walk away!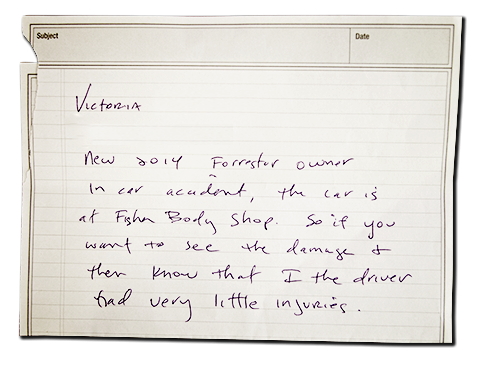 "New 2014 Forester owner in car accident, the car is at Fisher Body Shop.  So if you want to see the damage and then know that I, the driver, had very little injuries."
-Victoria
It is always a comfort to know that Flatirons Subaru's cars are keeping our happy customers safe!