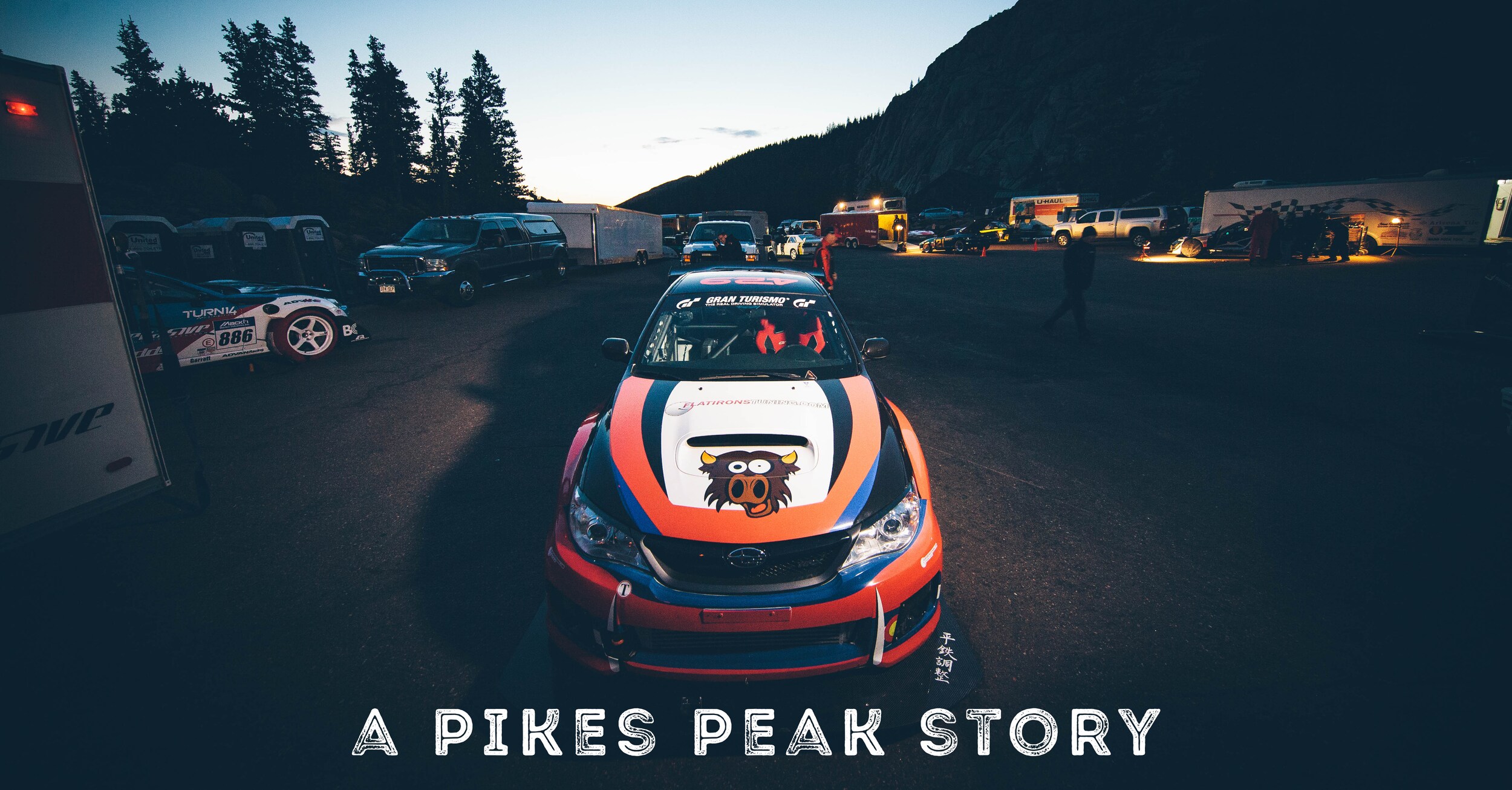 The 2017 Pikes Peak International Hill Climb was on June 25th. This was our 6th year running at Pikes Peak, and the 4th with this car, and we had high expectations for our run this year!
The Flatirons Tuning crew, and our Driver Scott Crouch have all put in a lot of work to improve the car in the off-season, but one of the first things that you learn when you run at Pikes Peak, is that you are racing the Mountain first, and all of the other cars second.
And this year, that was definitely the case. This isn't called "the Race to the Clouds" for nothing. Regardless, we had a solid run, and made it to the top for the 6th time in a row.
We have to send a big thank you to our Driver Scott Crouch, everyone in the Flatirons Tuning crew, and our sponsors Toyo Tires, Exedy USA, Turbo Dynamics, and Flatirons Subaru.
But our biggest thanks are to you our fans. Every year that you make the run up Pikes Peak, there are more of you out there cheering us on, and it is your support and enthusiasm that keeps us pushing to improve every year!
Thanks for watching, and thanks for all of your support!