Used Subaru Outback for Sale in Boulder CO
View Inventory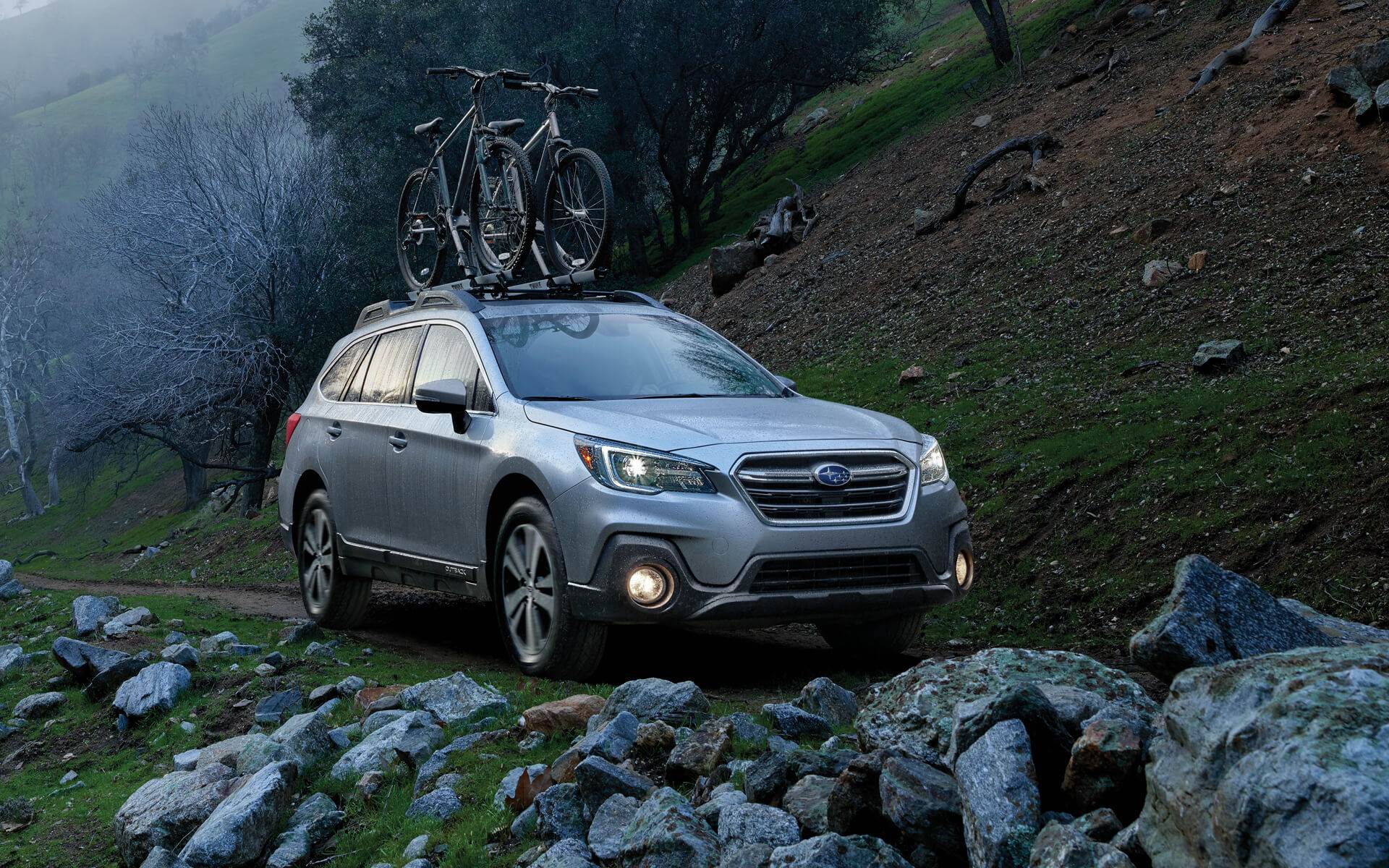 Used Subaru Outback for Sale in Boulder, CO
In Boulder CO, it makes perfect sense to get a used Subaru Outback for sale when looking for a new car. The Subaru Outback is one of Subaru's best-selling vehicles, and with a solid track record of safety, reliability and performance, it's easy to see why. The Outback has been produced since 2010, and the latest model is the year 2018. Over the years, Subaru has made some notable tweaks and changes to the Outback to make it a stylish, sporty, and safe car. There are many options to choose from when looking for a used Subaru in Boulder CO, which is why people turn to the trusted and knowledgeable staff at Flatirons Subaru for assistance and advise in choosing their next vehicle.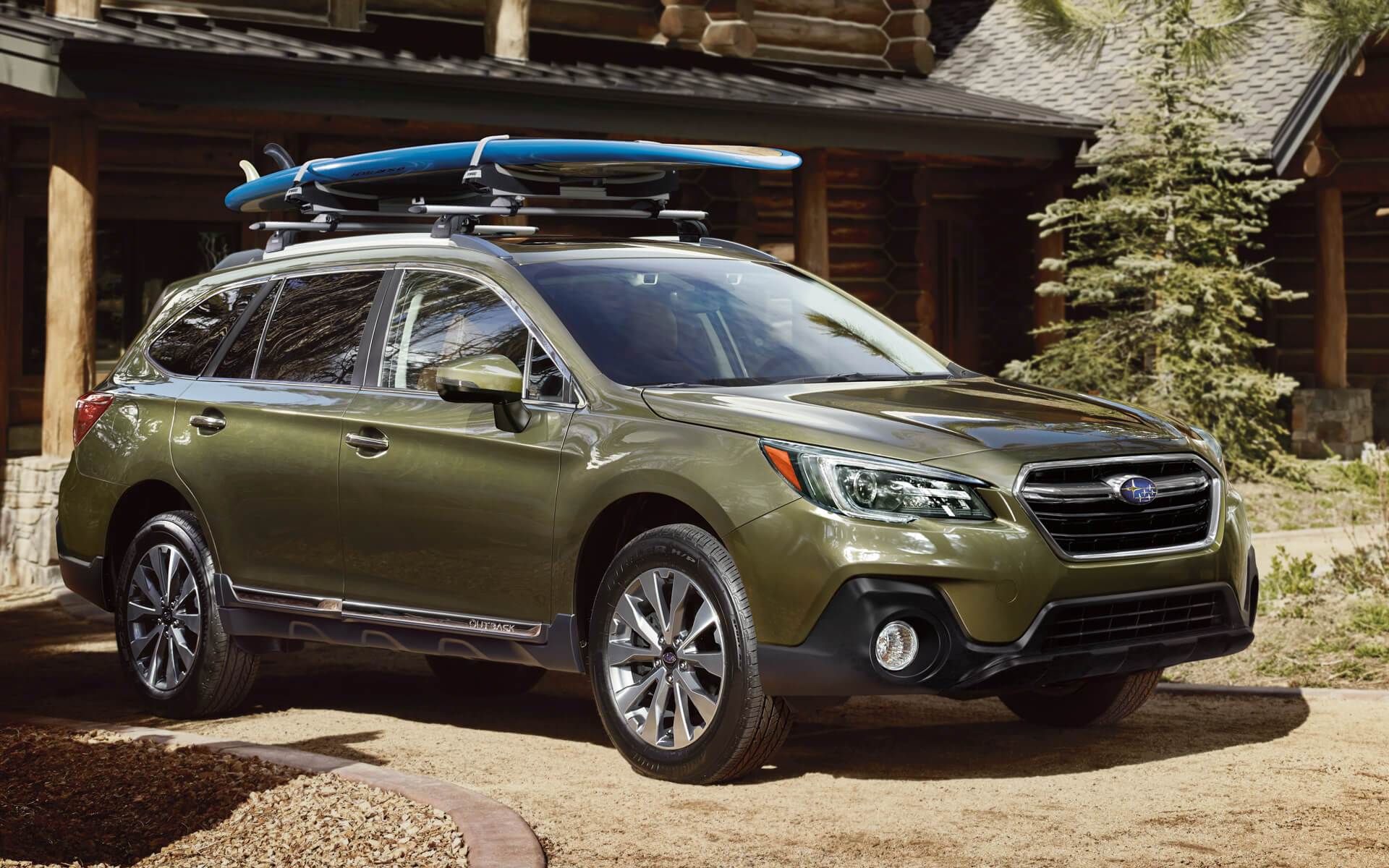 While many cars on the market are produced in one body style (such as a hatchback, wagon, or sedan), the Outback comes in several different versions, which are an SUV, a wagon, and a sedan. For a 2018 Subaru Outback, the average MSRP has a starting price of just under $26,000. The vehicle has a combined city and highway gas mileage of 22 to 28 MPG. The Outback competes with other mid-range sporty vehicles such as the Dodge Durango and the Hyundai Kona.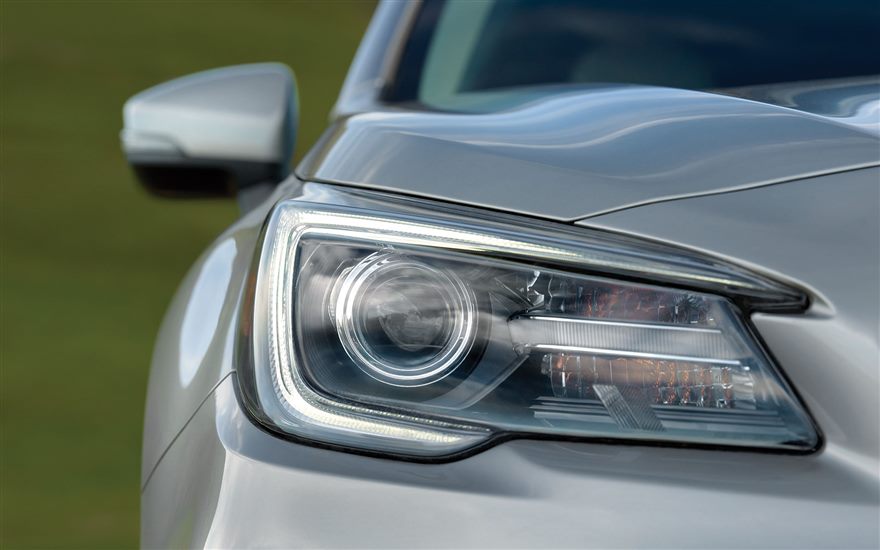 As with other cars on the road, each year's version of the Outback offers something different. In 2018, all body styles of the car got a slight facelift. New exterior details were added and altered to create a more attractive body style. The wagon version of this Subaru has five seats, and it comes with a choice of a four-cylinder or a six-cylinder engine. With an average ground clearance height of just under nine inches, customers are happy to find that this is one car that they can take on off-roading adventures without bottoming out when they need something more than the regular clearance height of a sedan or wagon. This beloved Subaru has always stood out for its exceptional safety features. Some of the standard safety amenities found in the 2018 model are a camera safety system for both backing up and forward driving. Customers can also choose to enhance the safety of their vehicle with a reverse automatic braking system and automatic headlights with high beams that move in sync with the car's steering.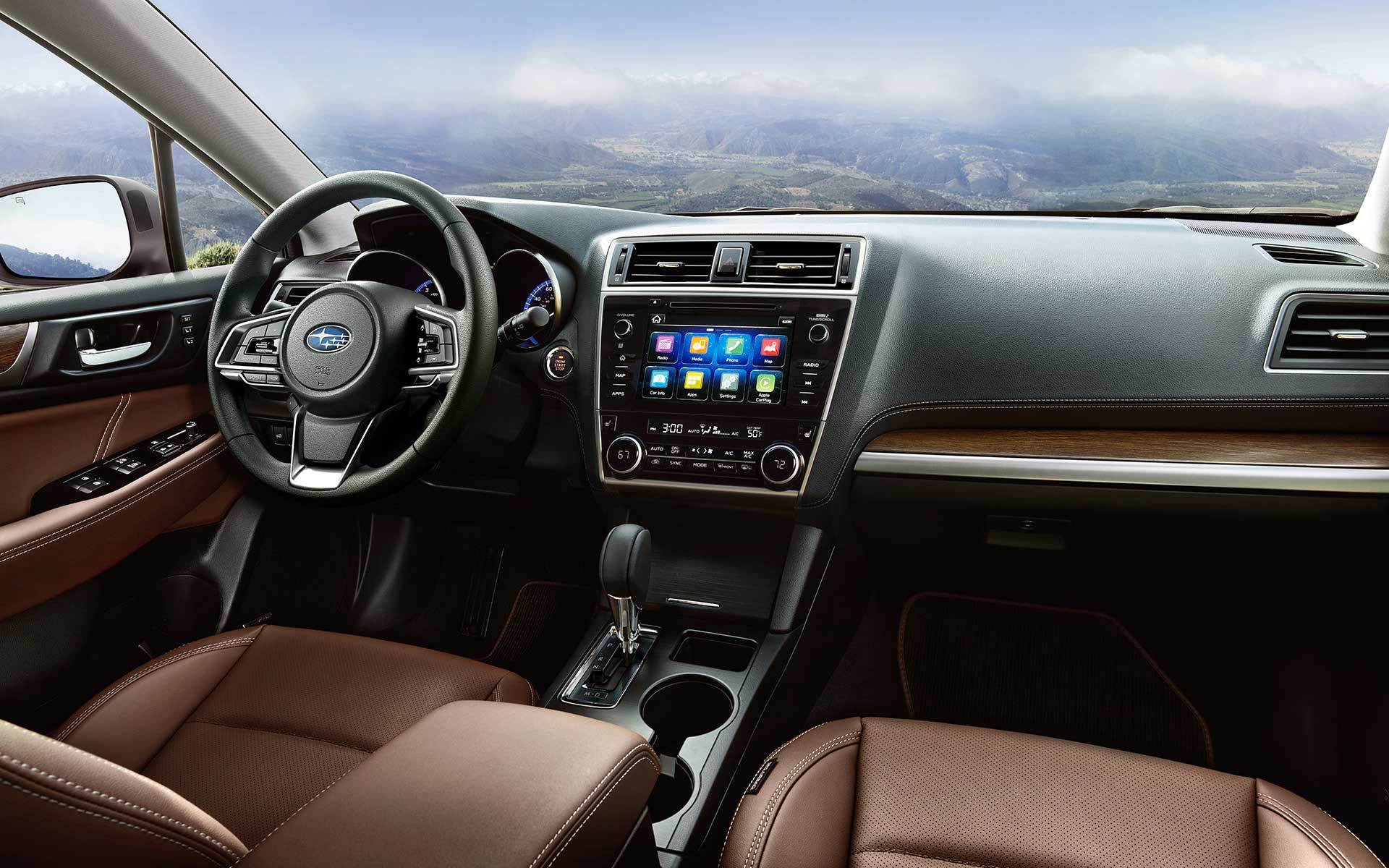 Other standard amenities found even in the base model are cruise control, a driver's seat with adjustable height, a high-end sound system, Bluetooth connection and a full range of power accessories. The car also comes with an iPod and USB audio interface and an auxiliary jack connection for audio. The base trim of the wagon is the 2.5i. Moving up in the line, customers will find the 2.5i Premium, the 2.5i Limited, the 2.5i Touring, the 3.6R Touring, and the 3.6R Limited. Both of the 2.5i-level models have a 175 HP engine, which is a 2.0 L engine that has four cylinders. Both editions have a continually variable automatic transmission, or CVT. The more powerful 3.6R models have a six-cylinder engine that has 256 HP. These vehicles have the same type of transmission system.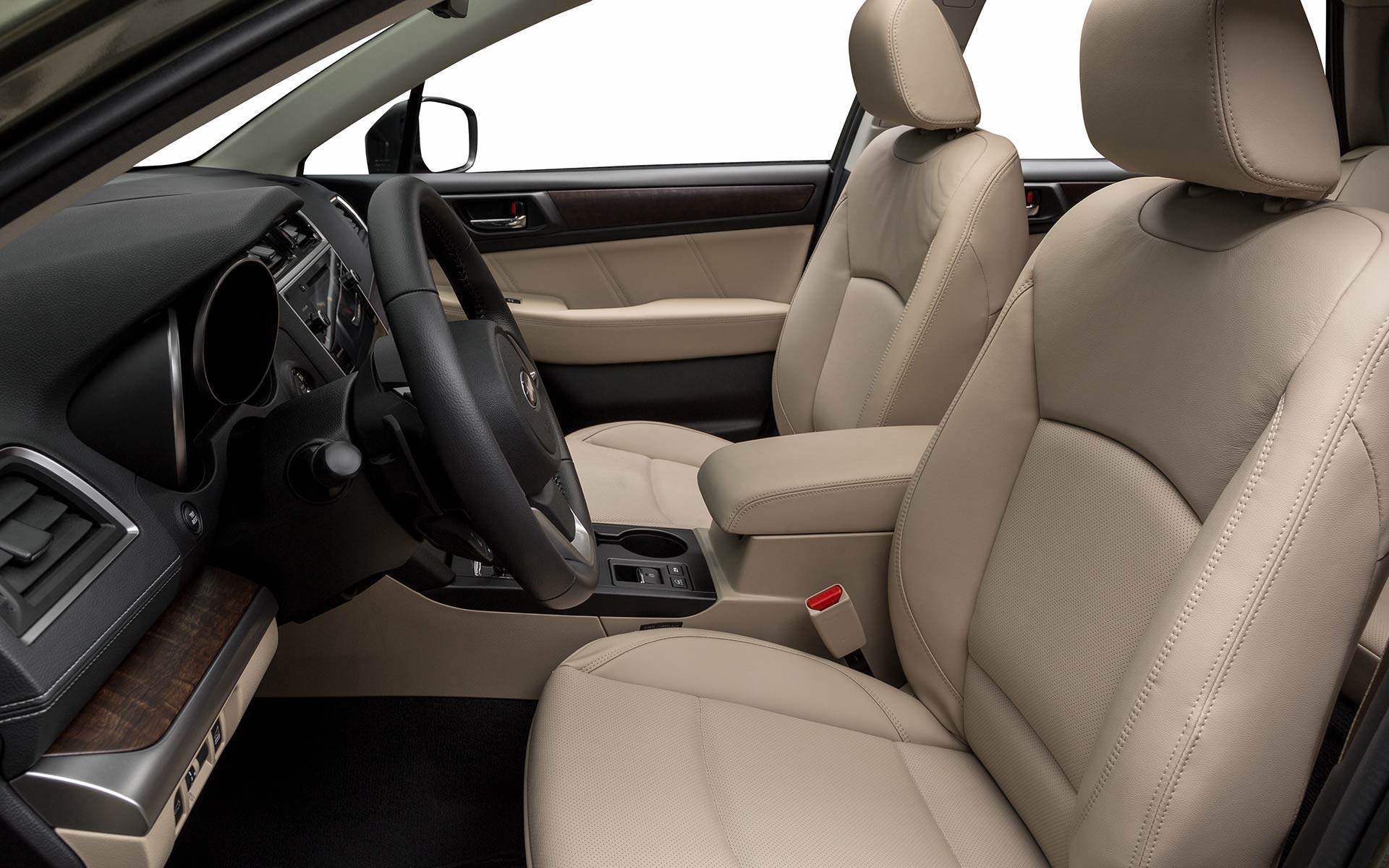 While the base level trims of the Outback are packed with a wealth of standard features, the higher-end trims offer even more in the way of comfort, style, and performance. The Limited, for instance, can be equipped with a navigation system that has an integrated rearview camera. This version of the Outback can also be outfitted with a collision avoidance system that includes various driver warning features and a lane departure warning system. Standard offerings on the higher-end versions of this Subaru are fog lights, heated front seats, a dual-zone climate control and a high-quality sound system. Alloy wheels are another standard amenity on the elite models.
People considering a 2017 Outback can expect to find vehicles with a range in MSRP from $25,645 to about $38,195. As with any car, factors like mileage, the vehicle's condition, and trim level all influence the price. The 2017 Outback comes loaded with a nice array of standard safety and comfort features, as well as a long list of possible luxury add-ons. The base wagon, SUV or sedan for sale is available with either a four-cylinder or a six-cylinder engine. The wagon has an 8.7-inch ground clearance, which makes it easy to tackle tough terrain. The wagon has seating room for five passengers across two rows of seats. Optional safety add-ons are reverse automatic braking and a camera-based safety system. There are several trim levels available in this model year, the highest of which is the premier Touring. Customers looking at this vehicle for sale can expect to get a combined MPG between 22 and 28, which is based on the four-cylinder engine. The 2017 Subaru is available with an all-wheel drive drivetrain. Attractive styling, plenty of room in the front and backseats, a high-quality interior and excellent visibility are some features of the used 2017 model that consumers like best.
When ready to check out a used Subaru Outback for sale, head over to Flatirons Subaru, which is the premier Boulder dealer for helping people select their new vehicle. One can easily contact this Boulder dealer by calling to make an appointment or scheduling a visit through email.