2020 Subaru Forester vs 2020 Kia Sportage in Boulder CO
View Inventory

Vehicle Overview
When you come down to our dealership, we can help you get a fantastic deal on your next vehicle. The Subaru Forester is a fantastic car, and it will help you get more done with your day. If you're looking for some fun in the sun and a great new adventure, we can't think of a better vehicle for your purposes. This car has some amazing features that are designed to keep you entertained and thrilled. This Sportage also has some fantastic features that keep up well with the Forester. However, we think you will like more of the features in the Forester over the Sportage. Learn about the 2020 Subaru Forester vs 2020 Kia Sportage when you talk with our specialists and discover how you can get a test drive.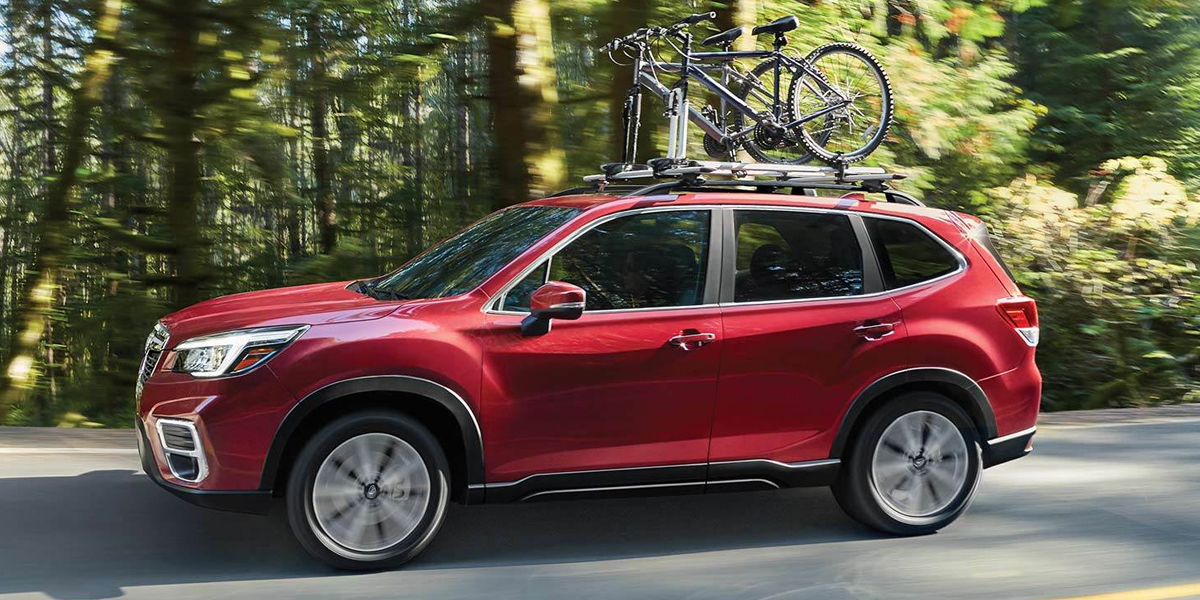 Exterior - 2020 Subaru Forester
Both vehicles offer a four-door design and front fog lights. Deep-tinted windows, power liftgate and heated side mirrors are also included on both cars. You'll also get a rear power liftgate on both vehicles. A sunroof is available for both the first and the second row on both vehicles. With so many similar features it comes down to the styling that you prefer. We think the Forester has a better overall presence and aesthetic. The best way to find out the vehicle that is right for you is to come down to the dealership and test drive the Subaru. Compare the 2020 Subaru Forester vs 2020 Kia Sportage and find out more about your available exterior options at our Flatirons Subaru dealership in Boulder Colorado.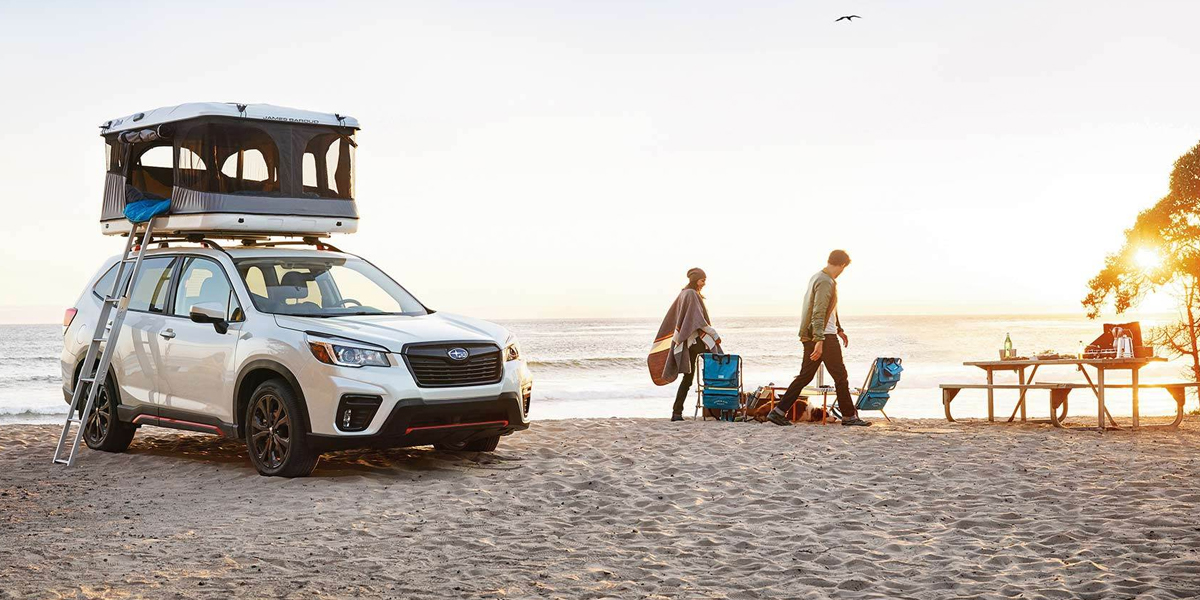 Interior - 2020 Subaru Forester in Boulder CO
When you compare the top of the line 2020 Forester with the 2020 Sportage, the Forester ends up getting the upper hand. To begin with, the Forester comes with an HD radio that is not available on the Sportage. Additionally, it also offers MP3 capabilities that are not available on the Sportage. Both vehicles do offer Bluetooth compatibility, but you will get nine speakers on the Forrester compared to eight speakers on the Sportage. The amplifier on the Forester is also a premium amplifier compared to your basic amplifier on the Sportage. Both vehicles do offer five passenger seating and heated front seats. Check out the interior of the 2020 Subaru Forester and find out how it compares to the 2020 Kia Sportage at our Flatirons Subaru dealership in Boulder Colorado.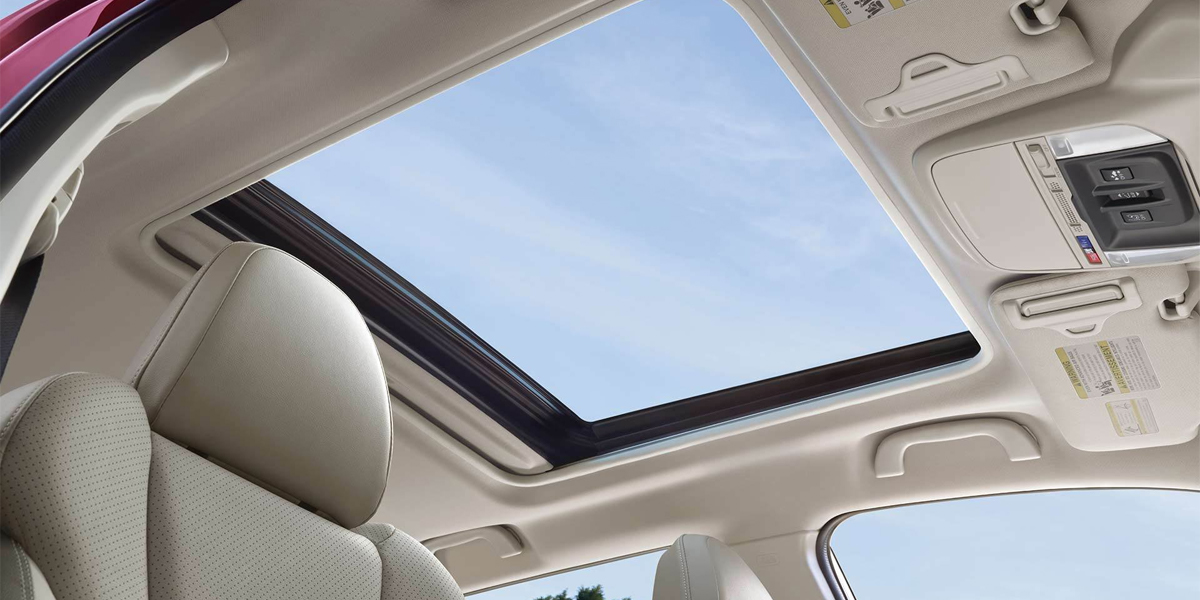 Mechanical - Subaru Forester specs in Boulder
When you're comparing the top trim levels, both vehicles support an all-wheel-drive drive train. The Subaru has a more powerful engine with a 2.5-leader H-4 engine. Compare that with the 2-liter I-4 engine on the Sportage. The Sportage also comes with an engine block heater as an option for those colder winter days. When it comes to the transmission, the Subaru offers a seven-speed continuous variable transmission with overdrive. The Sportage only offers a six-speed automatic transmission with overdrive. Both vehicles come with four-wheel disc brakes, an electronic stability system and brake assist technologies to make your ride safer. Consider your options and discover for yourself why the 2020 Subaru Forester outperforms the 2020 Kia Sportage when it comes to the powertrain and mechanical features.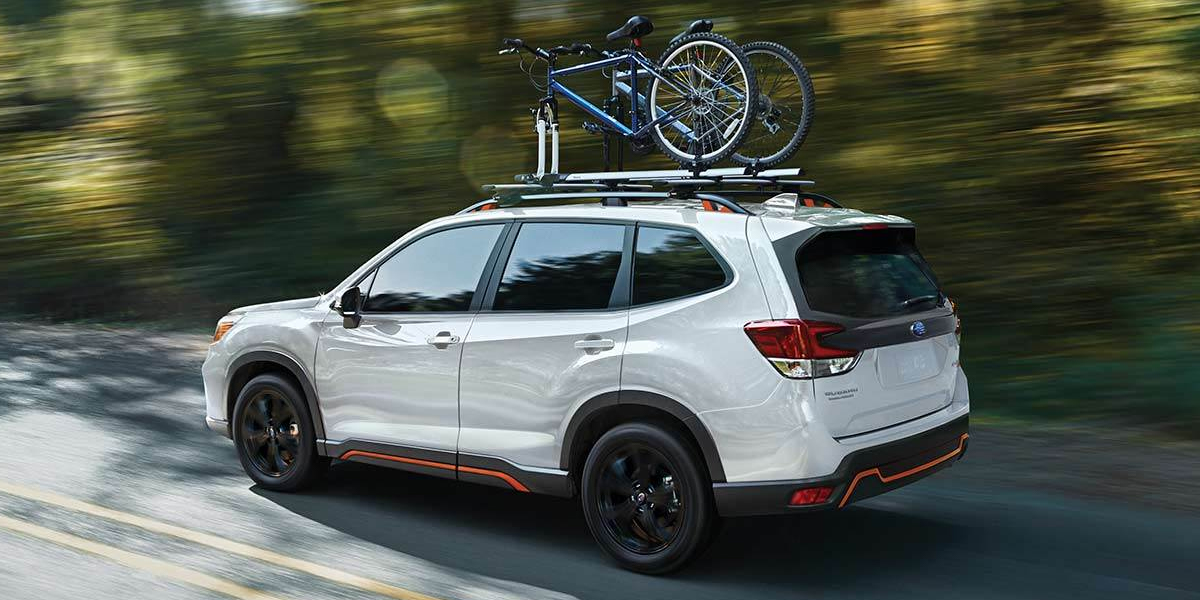 Safety & Technology - 2020 Subaru Forester dealer
Want to comes to safety, both vehicles come with an in-vehicle assistant service system. You'll also get a full complement of airbags, including front airbags, side-impact airbags, side-curtain airbags. The Subaru comes with a driver knee airbag that is not included on the Sportage. Other features, including a lane-departure warning system, low tire pressure warning system ,and other important autonomous features, are included in both vehicles. Both vehicles offer good safety, but we think the addition of the knee airbag and other smart features built into the Subaru make it a better overall option for your needs. Safety and technology features are important to protect you and your crew. Discover all of the features that are superior to the 2020 Kia Sportage so that you can rest easy knowing you're driving a safe vehicle.
Get in touch with our dealership by visiting our website or give us a call so that we can help you get the lease specials or financing that you need. We will work with you to ensure that you get the payments that make sense for your personal situation. Let us talk to you about all of your available option so you can drive home with a vehicle you trust. Contact our dealership by phone, email or going to our website to learn more about the 2020 Subaru Forester.