2019 Subaru Forester Trim Levels - Boulder CO
View Inventory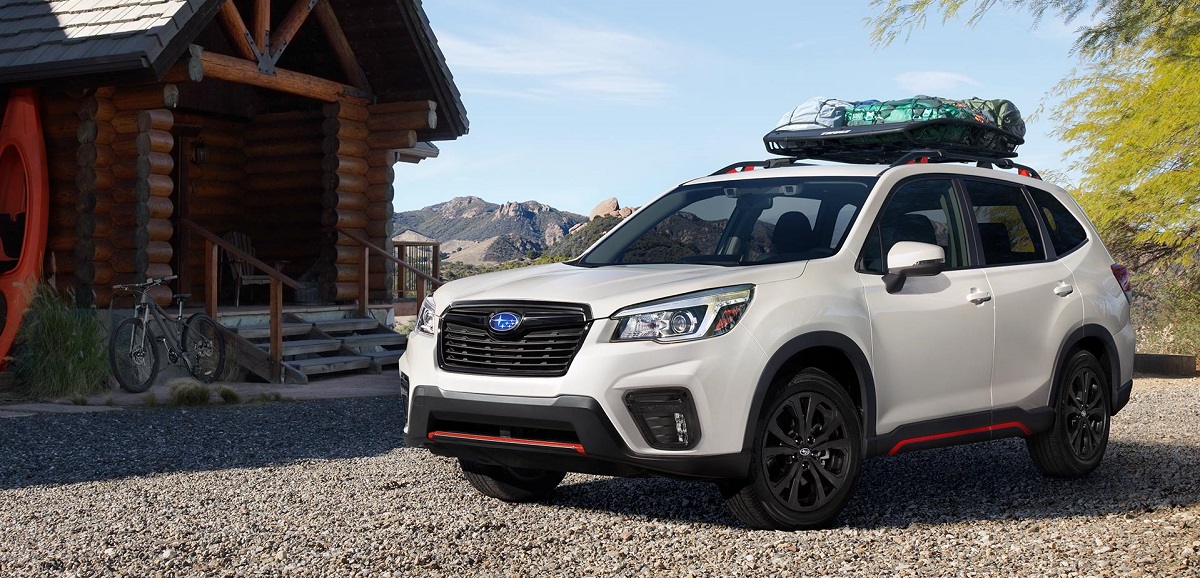 Vehicle Overview
The 2019 Subaru Forester is a remarkable vehicle that stands at the top of its industry in compact SUVs. The model almost has a perfect score in the areas of reliability, performance and safety. Additionally, the model is affordable for all, but it doesn't lack anything in the area of quality of comfort. The auto dealership near Lafayette Louisville Jamestown has several Forester models from which you may choose the perfect fit for yourself. Here are some details about the various trim levels from which you may choose and the features they offer. You can base your decisions on what you read here. When you're finished, you can contact the dealership in Boulder Colorado to find out more information and apply for financing.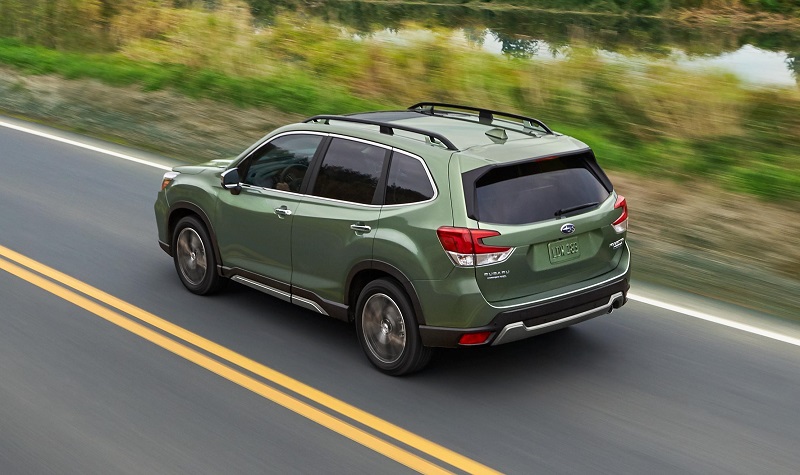 Exterior - 2019 Subaru Forester
The Forester's exteior is nothing short of remarkable. It has a distinct look that's a little bit sporty and a little bit classy at the same time. You can choose from several exciting exterior colors according to your preferences and personality. Options include colors such as Crystal While Pearl, Horizon Blue Pearl and Jasper Green Metallic.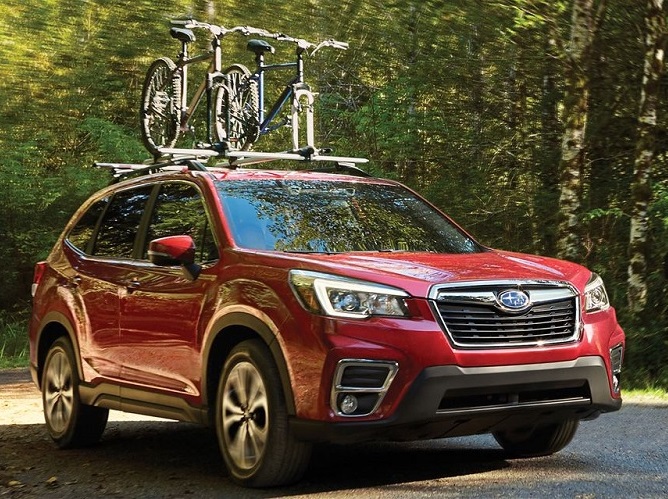 Interior - 2019 Subaru Forester in Boulder CO
The Forester is a masterpiece that was made for comfort. You'll see that in the features and benefits that you get from the interior. The five-seater offers interior features such as power adjustable seat and heated seats in some models. You can also get a color multifunction display in select trims and leather-trimmed upholstery. It's also equipped with additions like the cargo area grocery bag, underfloor storage, dual row USB ports and four bottle holders. You can't learn everything about the Forester by reading about it, but you can learn by scheduling an appointment with the dealership to get inside of it ASAP. Once you sit down in the seat, you probably won't ever want to get up from that position.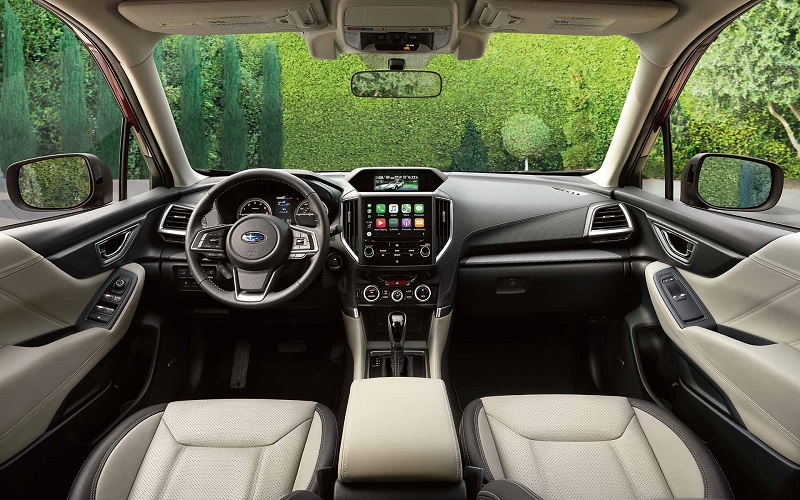 Mechanical - Subaru Forester specs in Boulder
The technology is endless in this model as the manufacturer wanted to ensure that you stayed busy and well informed of everything that was going on around you. Some of the key tech features you'll have access to are Keyless Access with Pushbutton Starting, 4G LTE Wi-Fi and Automatic Climate Control. The Automatic Climate Control keeps the temperature just right for your needs. 4G LTE keeps you and your passengers connected so that you can live your life even while you travel. The Pushbutton Starting system saves you time and inconvenience because every minute of your life counts. Contact the dealer to find out more about these amazing features.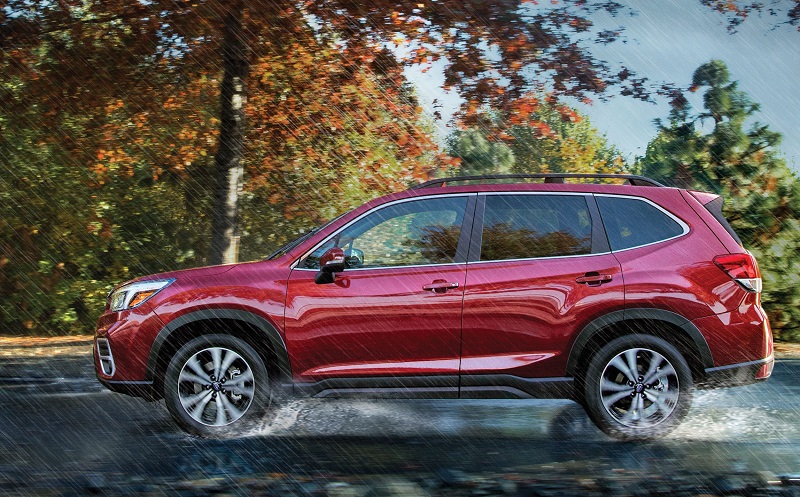 Powertrain - Subaru Forester specs in Boulder CO
All trims have the same motor in them, which is a 2.5-Liter, four-cylinder Subaru Boxer motor. The models crank out 182 horsepower from their bellies. That's definitely enough to keep you on the go and keep you in line with the competition. Just get behind the wheel and enjoy the power that you have in the palm of your hands.
Safety - 2019 Subaru Forester dealer
The safety features on the Forester are abundant enough to give you a feeling of security. All models have a long list of features that work together to give you the most secure ride possible. A few of the features you'll have on the SUV are features such as the Engine Immobilizer, Whiplash Protection Seats and Rear Vision Camera. The Rear Vision Camera is a blessing of a feature that will help you keep an eye on your rear surroundings at all time. It's excellent for backing up and staying on your toes when it comes to awareness. You'll be privy to many more safety features, but you have to ask the dealership to tell you more about what's there.
You're probably very excited about the opportunity you have to test-drive the Forester. You can grab hold of that opportunity right now by contacting the dealer in Boulder Colorado. You can send them a short online form that expresses your interests, or you can get on the phone and contact them by voice. Either way, the sales experts will be delighted to hear from you and talk to you about this matter immediately. Don't forsake the opportunity to own an SUV that can improve your quality of life. Take the first steps now and become an owner.